Kristine Heisholte
BA (Hons) in Interior Architecture & Design
"The time at Marbella Design Academy has been very rewarding in many ways.
Both the friendly atmosphere in the academy, as well as the support and knowledge given by the professional tutors give you all the necessary tools for starting your professional career upon graduation.
The programme is innovative in terms of teaching you about new technologies, sustainable architecture and providing you with knowledge of advanced modeling techniques and software skills.
I have enjoyed my time at Marbella Design Academy so much and the department of Interior has provided me with so much new knowledge for my future career!

I want to say a big thank you for all the help and support I've gotten this year! And thank you for always pushing me to become better!!"
Paula Sonora

BA (Hons) in Interior Architecture & Design - 2nd year
"My 2nd year in Marbella Design Academy has been a great experience.
The teachers are professional, experienced and passionate in their field, and are always there to help, encourage and inspire you. The classes are relaxed yet productive, and are structured to meet individual student needs. The projects are diverse and interesting, making you seek out for new innovations, technologies and methods, and most importantly - be innovative yourself. Everyone in the university is very friendly and helpful. Being there gives you a sense of security and contentment.
I am looking forward to all the new, exciting and educating experiences my final year is going to bring!"
Encarni Muños Capello
BA (Hons) in Interior Architecture & Design - 2nd year
"This year has been very good in all aspects. I have learned a lot and I have improved from the beginning until now.
I am very grateful to my teachers because without them I would not have achieved these results.
You can always improve, and here I am, looking forward to starting the next year to give my best and keep learning and growing"
Adrian Redondo
BA (Hons) in Interior Architecture & Design - 2nd year
"I transfered this year to the school, in second year.
During this year I have learnt many different things but among the most remarkable things I have learnt and improve a lot about are all the technical package (electrical plan, sewerage plan, lighting plan... ) and the graphic design (how to create a nice layout, how to work with Photoshop and Indesign applying it to our renders, floor plans, sections.... )
And also how to make perfect research and apply it to our designs."
Minh Tran
BA (Hons) in Graphic Design & Media
"I've had people telling me that I wouldn't make it.
Well, guess what? As of today, I'm officially graduating with a Bachelor's Degree.
I've set foot to 3 different continents and can speak 3 different languages. I've made friends with so many different people from all over the world. I've learned and done some amazing stuff that I never knew I could do.
And I'm so damn proud of what I've managed to achieve.
Against all odds. I've made it!"
Ji sun Kwak
BA (Hons) in Graphic Design & Media
"I just wanted to say thank you for all the guidance, help, and support you have given us these past three years. Especially how the year ended weirdly due to the coronavirus,
I never felt like my education was being sacrificed as the graphic and administration team were always available for us.
I hope our class will make you proud and I wish you all the best.
Thank you!"
Iðunn Ásgeirsdóttir
BA (Hons) in Graphic Design & Media
"Today is my graduation day. I've waited so long for today, yet it was so different from what I had hoped for due to Covid19.
I worked hard every day, and I'm extremely proud of myself and my fellow students.
Thank you Marbella Design Academy for these wonderful 3 years. It's been such an educating yet fun experience that I wouldn't trade for anything!
And a huge shout out to my wonderful teachers who know how to make education fun, interesting and above all, motivate you to become the best designer possible.
I'm looking forward to the future, full of hope and positivity."
Andrea Jansson
BA (Hons) in Graphic Design & Media / Graduate
"Three years later and I finally got my Bachelor in Graphic Design, thanks Marbella Design Academy for this time.
I had the best years and I am so grateful for everything 🎓✨.."
Rebecca Bright
Mother of Oscar Bright, Interior Architecture & Design Graduate
"When my son started with the Foundation Course I knew he was creative and his mind full of ideas and imagination.
I am overwhelmed by the way during the following 3 years of the BA (Hons) Interior Architecture programme he has been taught how to develop this creativity into the professional, organised way he is now able to communicate and present his ideas".
Jy Young Min
BA Interior Architecture
"From the beginning the experience was amazing for me.
Everyone I have been in contact was extremely helpful and kind.
The classes are structured to address individual student needs and the courses are focused on getting students ready for the job market.
The instructors are always available to answer questions, at any time. They kept me focused and rooted in my studies.
The program itself was very manageable with my already busy life.
I would say that you will get out of this program what you put in it.
It seems that they have made virtually impossible to fail if you put in the work.
Best decision I have ever made"
---
Kate Sol
Fashion
Three years of hard work at Marbella Design Academy payed off! - & I got a 1st Class BA Hons Degree. Professional and experienced teachers who passed on not only theoretical elements, but knowledge of the industry from the very inside of it. All tasks and assignments were created in a way that you learned and practiced to get only better and better within time restraints. It took time and patience combined, but for me it was most important to be inspired and feel motivated- at Marbella Design

Dagmar Kjeld
Fashion

This school has taught me so much since the very beginning. Not only did Marbella Design Academy inspire me and develop my understanding of fashion design, as well as making new friends along the journey. Upon my graduation this winter , I can say that I highly recommend Marbella Design Academy to newcomers!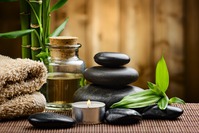 Didi
Fashion
Didi. 19 year - Malta Studying for my BA (Hons) degree Fashion Design I chose Marbella Design Academy after coming to see the school, as one of Spain's highly recommended design schools. On visiting the Academy I immediately felt a welcoming feeling which was only enhanced after meeting the extremely kind staff. I was given a tour around the academy by the head of fashion who was extremely passionate about the subject and the academy itself, which made a large impact on me.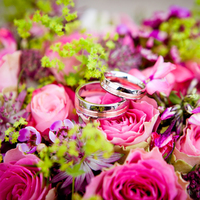 Josefine
Interior architecture
Josefine W. 25 years - Stockholm. Interior Architecture 1st year. I feel that I learned a lot. Right now I build and design a hotel reception / lounge in the Maldives, with influences from Islamic architecture. I like Spain very much and I love the lifestyle, the sun, and making friends of diverse cultures from around the world. I want to work on major projects. The future, I look forward to!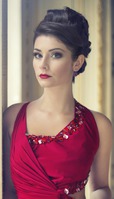 Miriam
Interior architecture
Miriam, 25 years from Gothenburg - Sweden. I am studying interior architecture in my the first year of study. My dream has always been to move to Spain and I have always been interested in interior design, so I wanted to combine my two interests. The best thing about studying in Spain apart from the good weather is that you get to meet new people and learn a new culture.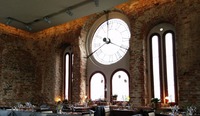 Farah
Interior architecture
Farah, 21, Lebanese. 1st year Interior architecture. I chose Marbella Design Academy for me to graduate with a certified BA Honors degree awarded by Middlesex University London. At Marbella Design Academy there are only a few students in each class. You have the freedom of asking as many questions you desire and have one-on-one attentiveness from the teacher. Monda is a quiet, relaxing village. All the students live here. I'm going to work at my Grandfathers Architectural Company in Kuwait.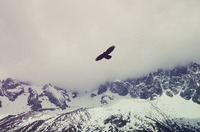 Diptee
Graphic
Diptee - Hong Kong. Graphic Design 3rd Year Marbella Design Academy is an exclusive design school with international mix of students from all around the world. I am fond of Spanish culture and language. There is great amount of one to one interaction between students and teachers. Monda is a village with minimum distractions. I prefer tranquil area since I come from a busy city like Hong Kong. I would like to continue to work as Graphic Designer here in Spain.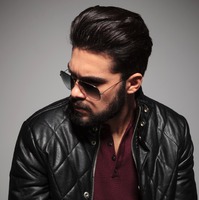 Hafiz
Graphic
Hafiz Rosli, 26, Gothenburg - Sweden Graphic Design, final year (3rd). I chose Marbella Design Academy because the school is multicultural and offers a world class education in a congenial environment. Definitely the weather and live style that comes with it is great too. I have just received some job offers waiting for me when I finish, so I look forward to my future.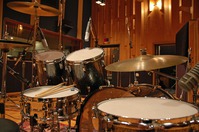 Eisa
Interior architecture
Eisa, 20 years old, from Qatar Interior Architecture Course in my final 3rd year. I'd been in Spain the summer before I applied, and I enjoyed it. It is certainly my favorite factor that the Marbella Design Academy is not bigger that you have instant feedback and can ask the useful but silly questions no one would ask in a big crowd. I live in Monda and like it is quite and close to the academy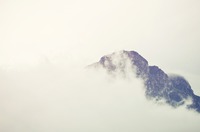 Lauriane
Fashion
Lauriane from Switzerland. 2nd year Fashion Design I really like studying at Marbella Design Academy. We have opportunity to experiment and create exactly what we want. The teachers are great! Help us to realize our wildest ideas. Here are many different nationalities and cultures. We are offered great opportunities to enter in the working world, many design competitions and fashion shows. I won two times at Malaga Fashion Week .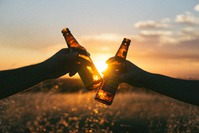 Raïssa
Fashion
Raïssa, 23, Netherlands. I am a third year fashion design student. I chose MDA because I wanted a new experience abroad and studying seemed like a good idea. I chose Marbella Design Academy because I wanted a new experience abroad and studying seemed like a good idea. The best thing about Marbella Design Academy is that it is an international collage, so you meet people around the world here.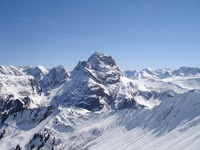 Jessica
Interior Architecture
Jessica, 20 years 1st year Interior Architecture. Choosing Marbella Design Academy was definitely not hard. I fell in love with the University the first day I looked at the website and on my visit to Spain. Everyone here at Marbella Design Academy are very friendly and make you feel loved. Marbella Design Academy is your second home. You stay until late afternoon. You gain so much experience. I live in Monda. People are friendly, almost all the students live there. I love it.